Greeting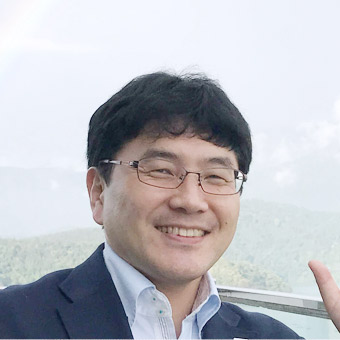 Sunao KURIMURA National Institute for Materials Science
I am Sunao Kurimura, who has been appointed the Director of Photonics Division of Japan Society of Applied Physics since April 2019. We have been conducting research focusing on nonlinear optical devices and materials, and currently belong to the Materials and Materials Research Organization. As the Director, I will try to develop the Photonics Division from the following viewpoints
☆ Excavate and inspire basic research, and appeal to the inside and outside through academic meetings, exhibitions and magazines.
☆ Make a bridge between industry and academia.
☆ Develop human resources responsible for photonics science and technology.
The field of photonics, in which the quantum nature of light lives, has supported a wide range of human cultural activities. In this field, there are many studies that pursue the characteristics of light itself, and their characteristics are becoming clear such as in light vortices with a special phase distribution, optical combs with a special spectral distribution, and so on. In addition, with the development of nonlinear optical crystals and photonic crystals, it has become possible to make light interact with light in the structured materials, and new functions are realized by processing photons themselves. These technologies extend application fields across disciplines and contribute to the analysis, control, processing, display, and other industries as well. By "Controlling characteristics of light itself" + "Controlling light-matter interaction," both science and technology have been developed. The Photonics Division would like to play a leading role in realizing the disclosure and sharing of leading-edge information in the academic world through various channels such as academic meetings and exhibitions. We aim to be a committee that you can find something interesting and usable from both academia and industry.
As of 2019, the main activities of the Photonics Division are as follows. The committee members are elected for a two-year term through the election of the all society members. The Executive Committee meeting is held four times a year, and the following activities are carried out while discussing the activity plan of the academic meeting, the role assignment of the members, and the budget proposal.
1) Editing magazine "Photonics News" (3 issues / year)
2) Publication of homepage (publication and sharing of information)
3) Holding a symposium (publication and sharing of information)
4) Planning and holding of Photonics Research Group
5) Co-sponsored international conference
6) Joint sessions with other academic societies (OSA, OPJ, LSJ etc.)
7) Planning of the lecture meeting of the Applied Physics Society
8) Promotion of Young Researchers (Photonics Encouragement Prize, etc .: Training of young people)
9) Others
If the field to which light is applied is a warp, photonics is a weft that connects and spreads across them. Photonics Division is trying to play a role of threading strong and long wefts in order to make wide and strong cloth. If you can grow one species firmly, you can work across fields and that is the area of photonics. Although this committee has only four years of history, we will continue to operate it with the fresh ideas we can do.
At the Photonics Division, won't you look at the new world?
Won't you find a seed that you can use tomorrow?